Testimonials
---
"A mother's heart is a patchwork of love."-Unknown ​​

---
Testimonials
May 13th, 2017
Ryan C.
Highland Park, NJ
Harmony really helped us build a sustainable rhythm for our daughter's sleep and our lives overall! She has been with us from when our daughter was 3 months until now about 7 months. Almost certainly we should have been working with her earlier. She is great with our daughter, who was always very excited to see her.
Jan 26th, 2017
Vanessa W.
Piscataway, NJ
Harmony is wonderful!!! She has an incredible personality and is amazing with my three month old daughter. She jumped right in and does absolutely everything for her. She has a tremendous amount of patience and energy and is knowledgeable and willing to help wherever she can. She has always gotten back to me quickly whenever I've requested her time and makes the extra effort to check in on my daughter and her progress. She always takes the time to give me thoughtful advice and suggestions which has been so valuable and she has made me feel very supported, especially as a first time parent. I'm so glad to have made this connection and look forward to her spending more time with us!!!
Dec 15th, 2016
Mohammed A.
Somerset, NJ
Harmony is AMAZING!!! She handled my 3 months baby girl. She is professional, punctual , and very organized. My baby seems to be very happy when she see her. I would definitely happy to have Harmony again next time and when needed.
Dec 5th, 2016
Monica M.
East Brunswick, NJ
​Harmony is very professional. She was on time and very pleasant to work with. I was nervous to have someone watch my daughter but after meeting her I felt much more comfortable, she was asking the right questions that showed me she had a lot of experience. I would definitely use her again!
Nov 6th, 2016
Tracy V.
Franklin, NJ
​The experience that I have had with sitters with my disabled daughter was the most knowledgeable and caring. She takes pride in all that she does. I highly recommend her to anyone.

Oct 28th, 2016
Jean P.
North Brunswick, NJ
​Harmony is an amazing provider who has gone above and beyond my expectations of child care. My son took to her immediately and loves her so much. She feels like part of our family. My son has learned many things from her from pretend play to talking to potty time and sleep training. She is always punctual and does everything she has agreed to do for us. As first time parents I think we would be lost without her.
Oct 27th, 2016
Catherine J.
Basking Ridge, NJ
​My family loves Harmony. We hired her originally to babysit so that we could go on date nights but then our kids kept asking for her to come back so she could cook for them. She is like the perfect babysitter because she's a mom first and foremost and then she's a parenting coach which means she really knows how to handle kids. When we found out how much the kids loved her cooking we invited her back to be our personal chef. She even does overnight weekend care so we took her up on it and my husband and I went to the city from Friday night to Sunday night. It was the first time in 17 years that we had spent the weekend in the city alone without the kids. It was great. When we came home Sunday night the kids were both in bed, the house was clean and there was enough food in the fridge to last 5 days. We really couldn't ask for a better babysitter. She's the most passionate and professional babysitter that I've ever met. And her daughter is such a sweet little girl who loves her mommy and listens really well. My kids learn good manners from her. They are both welcomed in our home anytime. I highly recommend hiring Ms Harmony.

Oct 27th, 2016
Priya P.
Princeton, NJ
​Ms Harmony was our Doula, Newborn Care Nanny and Private Chef. She is so skilled and so professional and so very talented that we almost felt unworthy of her help. She was there in the hospital with me massaging my lower back, rocking with me in the hallways, singing to me and reminding me to breathe. She used essential oils and aromatherapy to help keep me calm and relaxed. She supported not just me but my husband and mother in law as well while they were at the hospital. She brought home cooked meals to each of us, kept us hydrated and allowed my family to go home and rest while she stayed with me. She took pictures and video for my family when the baby was born and she even went to our house and helped to finish setting up the nursery since our little guy came a week early. Such a sweetheart! When we got home our entire house was clean, she cooked a beautiful dinner for all of us and the baby's nursery was exactly as I had asked her to make it. She came to our home every other day starting at 6am and leaving at 6am the next morning, to give us 24 hrs of full coverage with our baby. She cooked, cleaned, took care of the baby, helped me in and out of bed, went to doctor appointments with me and encouraged me when I shared my fears and worries about being a first time mom. Talking to Ms Harmony was like talking to an angel. She has this really special way of understanding you and she makes it so easy to just open up to spill it all out. I'm sure I told her my entire life story in the 4 weeks she was in our home. I highly recommend Ms Harmony for any new family who has newborns or small children. It's an investment that we are so glad we made.

Oct 25th, 2016
Umaimah J.
Union, NJ
​Harmony is an angel in my family's life. She brought her daughter and they both just filled my house with laughter and chatting and so much good energy. I almost forgot that we had just met for the first time. There is something so special about the way she looks at my kids. Even the way she speaks to them and holds them. It's almost magical. She can get the baby to sleep (I can't get her to nap to save my life) She gets my toddler to eat her amazing gourmet meals (I can't get him to eat mac n cheese) She gets my twins to do their chores and to treat each other with kindness and generosity. (All they do is wine and fight all day and it drives me nuts) And she gets me and my husband to go out on dates and spend quality time together. (She made reservations for us and sent us on a fun mystery date. We hadn't gone on a date in over 10 years) We can't wait to see her and Z again. We wish we could hire her full time.

Powered by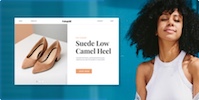 Create your own unique website with customizable templates.